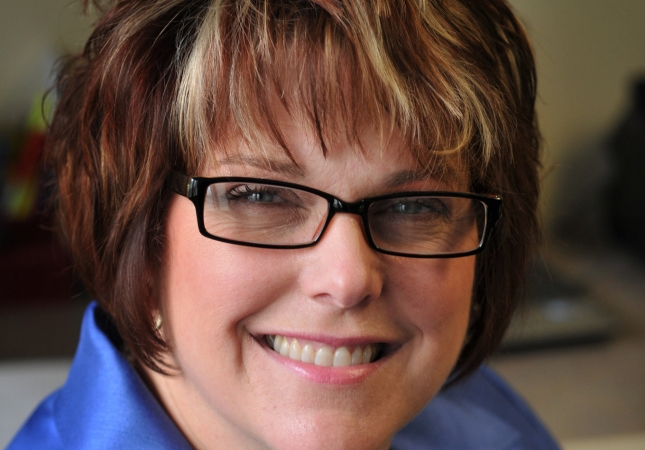 SAGINAW — The Catholic Diocese of Saginaw has announced Mary Ann Deschaine, Ed.S., Diocesan Superintendent of Catholic Schools, will step down from her position at the end of the current school year. Deschaine, who was appointed in 2011 by the Most Rev. Joseph R. Cistone, Bishop of Saginaw, will serve as the new diocesan superintendent of Catholic schools for the Diocese of Wheeling-Charleston, West Virginia. 

"We extend to Mary Ann prayerful best wishes for continued success in her new role where she will also be closer to her children who have relocated to the eastern part of the country," Bishop Cistone said.  "I am personally grateful for the advancements Mary Ann has led for our Catholic school principals and staff which have strengthened the teaching of our Faith to students and families.  Our schools will continue to build upon the programs she has introduced to guide us to higher levels of performance."

As superintendent of Catholic schools, Mary Ann has assisted schools in creating their own strategic plans, instituted NWEA (MAP) testing for students, implemented a diocesan wide Teacher Growth Model, organized professional development days for school leaders and teachers, instituted a new MNSAA School Accreditation Model, introduced the diocesan wide Education in Virtue program, and coordinated school Masses with the bishop as well as the eighth grade celebration. She was named a Van Lunen Fellow in 2012, and has served as president of the Michigan Association of Non-public Schools (MANS) the past 4 years.

"I have greatly enjoyed the last seven years working with Bishop Cistone, our priests, parish staffs and our Catholic school faculties, staffs, students and parents," Deschaine said. "There are many wonderful initiatives that have taken root, resulting in enhanced student spiritual growth and academic achievement. This has been possible due to the combined effort and commitment of our entire Catholic school community led by the Holy Spirit."

A national search for a diocesan superintendent of Catholic schools for the Diocese of Saginaw will now begin. The job posting will soon be available on the diocesan website, Saginaw.org. 

Catholic schools remain a priority for Bishop Cistone and his ministry. The Catholic Diocese of Saginaw is home to 11 Catholic elementary schools and three Catholic high schools. School leaders, teachers and staff are committed to excellence in faith formation, academics, athletics, the arts and community service. The legacy of Catholic school education in our diocese began in 1868. Our Schools include: St. Mary School, Alma; Auburn Area Catholic School, Auburn; All Saints Central Elementary School, Bay City; All Saints Central Middle and High Schools, Bay City; St. Joseph the Worker School, Beal City; Our Lady of Lake Huron School, Harbor Beach; Blessed Sacrament School, Midland; St. Brigid of Kildare School, Midland; Sacred Heart Academy, Mt. Pleasant; St. Michael School, Pinconning; St. Elizabeth Area Catholic School, Reese; Nouvel Catholic Central Elementary School, Saginaw; and Nouvel Catholic Central High School, Saginaw.