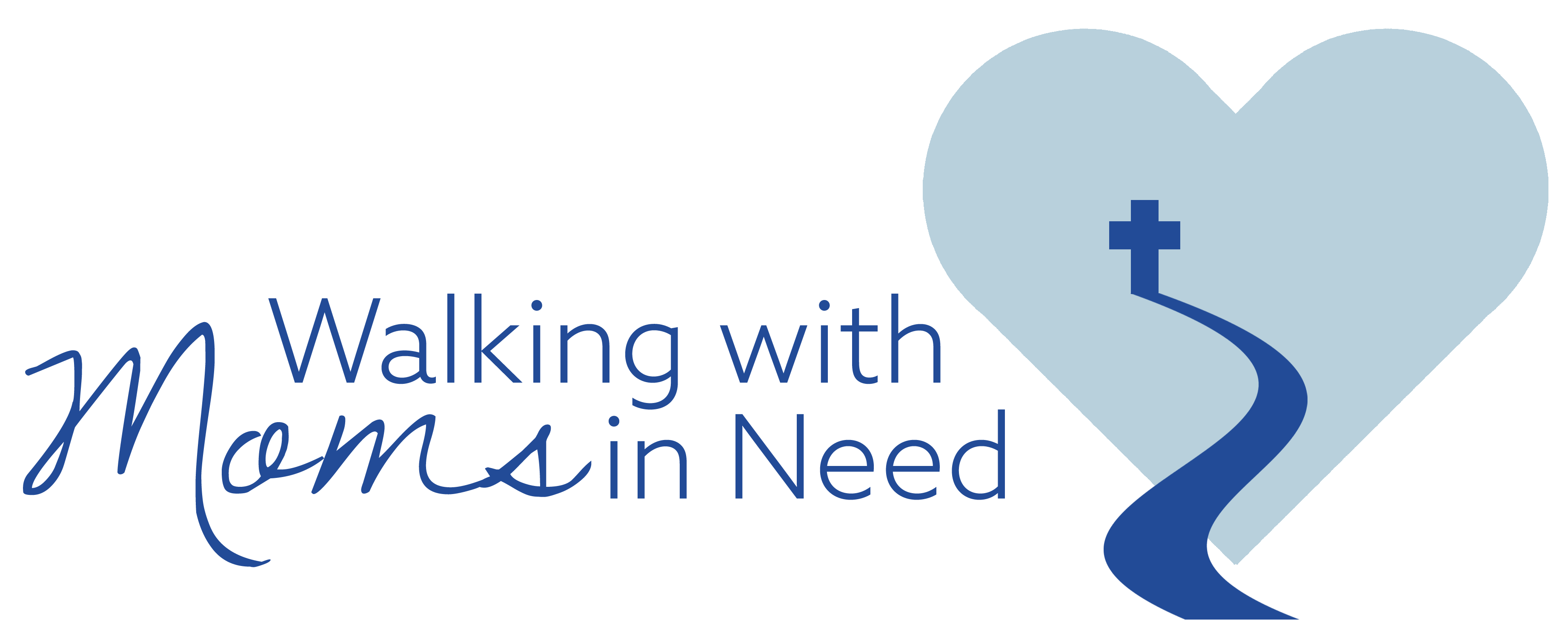 Catholic parishioners like you are making big differences in the lives
of pregnant and parenting moms in their communities.
Find out how in this short video, Walking with Moms in Need.
Walking with Moms in Need is a year of service where Catholic parishes and communities "walk in the shoes" of local pregnant and parenting women in need.
Everyone should know how to help moms in difficult circumstances.
While not trying to turn Catholic parishes into pregnancy centers, we can support local pregnancy centers where they exist, and we can also find and share other resources with pregnant and parenting women.
And where there are few local resources, we can create our own, based on the gifts of the parish community!
We hope you and your parish will join us in Walking with Moms in Need.
To learn how you can be part of this vital ministry, watch this video: Intro to Walking with Moms in Need.(below)
To learn more contact Lori Becker by clicking here. 
Click here to Donate to Walking with Moms in Need
Community Resource Contacts by County
Bay County

Clare County

Gladwin County

Gratiot County

Huron County

Isabella County

Midland County

Saginaw County

Tuscola County