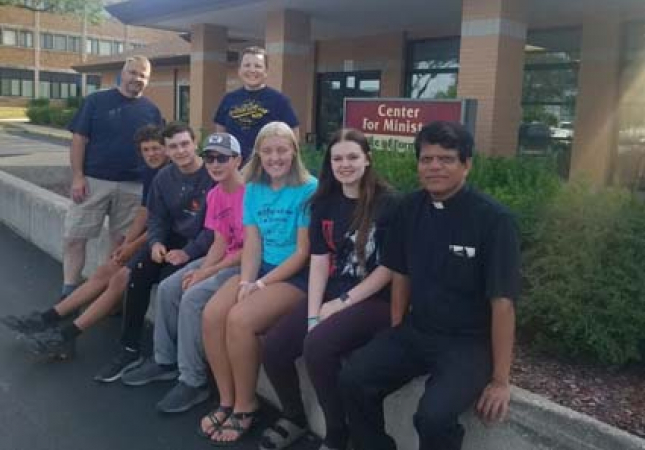 The diocesan Center for Ministry is pleased to share that it is back open for lodging as of this July. There was a long hiatus from normal operations during the Covid-19 pandemic and the center is pleased to be able to open its doors to overnight guests once again.
Recently, the Center for Ministry hosted a youth group from St. Peter the Fisherman Parish in Eagle River, Wis., as they made the journey home from their mission work in the Diocese of Wheeling, W.Va., where they were serving in the Appalachia area.
The group was grateful to stay the night at the center after sleeping on floors for a week, and we were thrilled to host them, they were wonderful guests. The young missionaries are part of a five church cluster, Northern Lakes Catholic Communities, and Father Serrao, pictured with them above, is pastor to all.
If your parish or community group would like to utilize the diocesan Center for Ministry conference rooms and/or overnight accommodations, please contact Lisa Wright at 989.797.6607 or email her by clicking here.