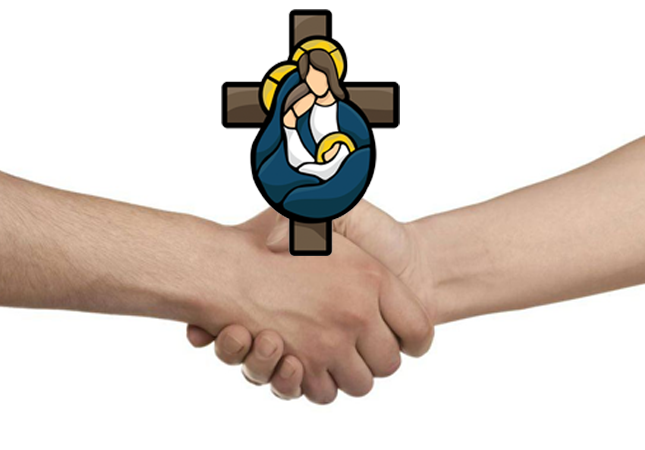 "I am announcing today the creation of a renewed framework of roles and responsibilities to address matters related to sexual abuse of minors and vulnerable adults for the Diocese of Saginaw," Most Rev. Walter A. Hurley, Apostolic Administrator of the Diocese, said. "I believe this new framework will assist us in strengthening our overall practices and programs for the protection of children, as well as to properly segregate responsibilities of the various roles to best serve all members of our community. This framework includes a partnership with Catholic Family Service."  

Sister Mary Judith O'Brien, RSM, Chancellor of the Diocese, is appointed the Delegate for Safe Environment, reporting to the Bishop. Sister O'Brien will oversee all aspects of program prevention of abuse which include: education and training of adults and children; the protective measures of criminal history background checks for all employees and volunteers who have regular contact with children and youth; and fingerprinting for Catholic school employees and those authorized under the law. She will work closely with the Bishop and the Diocesan Review Board, a committee that advises the Bishop on specific cases of abuse and policies to ensure a safe environment for children, recommending modifications as appropriate. Further, Sister O'Brien will supervise the monitoring of ministerial standards by clergy who are on administrative leave due to allegations under investigation.

Catholic Family Service (CFS), a separately incorporated professional care provider, will now provide contract services for the diocesan Victim Assistance Program, including the services of the Victim Assistance Coordinator, who is specifically charged to assist and advocate for victims of sexual abuse by clergy.  Ms. Cynthia Bublitz, LMSW, has been named the Victim Assistance Coordinator and is responsible for ongoing victim assistance and coordination of pastoral care. Ms. Bublitz is well qualified to respond to and assist victims in recovery and reconciliation; to compassionately listen, communicate and identify needs of victims and their families; and identify resources to support healing.

 "It is my judgment that offering victim advocacy by a separate agency is more satisfactory to victims and better clarifies the various roles in addressing matters related to sexual abuse of minors and vulnerable adults," Bishop Hurley said.

CFS will also provide education and training for the Diocese of Saginaw Safe Environment programs VIRTUS for adults and an age appropriate program for children and youth.

"We are grateful to Sister Janet Fulgenzi, OP, PhD, for the many contributions she has made to the Diocese during her generous and dedicated service here," Bishop Hurley said. "While she decided not to transition to CFS, we recognize she has gently mentored many individuals throughout her career, and demonstrated great concern for those in her care, most especially in her role in the Office of Child and Youth Protection and as Delegate for Religious. We ask for God's blessing on  Sister  Fulgenzi as she continues her ministry in new areas."

An interim Delegate for Religious will be appointed to serve the members of religious institutes throughout the Diocese.