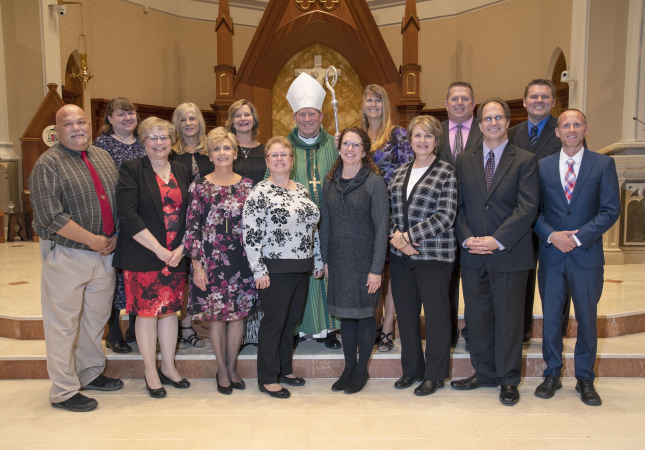 Faithful from across the Diocese of Saginaw gathered for the Lay Ministry Commissioning and Renewal Mass on Oct. 12, at the Cathedral of Mary of the Assumption in Saginaw. Bishop Gruss celebrated the Mass, during which lay ministry candidates were commissioned and missioned. Current lay ministers also renewed their commitments or obtained permanent status. 

The lay ministers commissioned or missioned at this year's liturgy were:
Maria Dvorak
Katie Hammerbacher
Jacob Huysentruyt
James Jones
Connie Mossner
John Olvera
Gretchen Perry
Kathy Russell
Kristine Schaeffer
Todd Schwannecke
Mary Shaughnessy
Andrew Waligorski
Debbie Cibulka
Morgan Monte
Additionally, many lay ministers renewed their commissioning or received permanent status. 

The diocesan Lay Ministry Formation Program helps prepare Catholic adults for ministry by expanding their knowledge of Scripture and Catholic Theology, helping them live their baptismal call in service to others, and strengthens their relationship with God through prayer, retreats and spiritual formation. To learn more, click here.