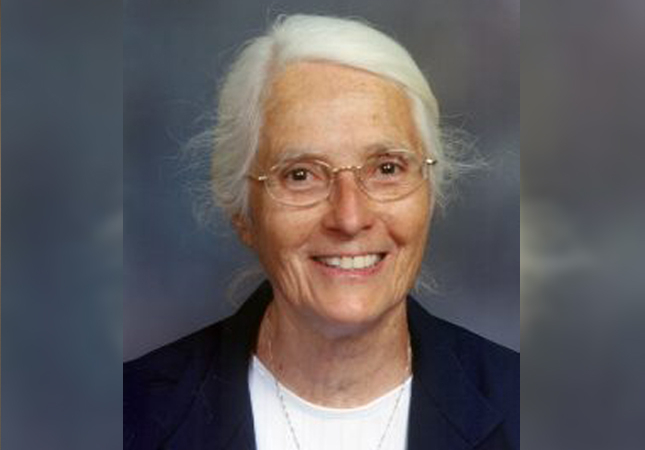 Sister Jean Reimer, OP, entered eternal life on September 11, 2022 at the age of 92 after 68 years of religious life.
To read Sister Jean's obituary, click here.
A Memorial Mass will be celebrated on Monday, September 19, 10:00 a.m., Chapel of the Word/Marywood 111 Lakeside Drive NE, Grand Rapids, MI 49503.
Friends describe Sister Jean as fiercely determined, with a laser focus on her commitment to Christ. Her manner of speaking was truthful and direct, while at the same time, gracious and sensitive. And she was a person who got things done wherever she was. Whether providing clean water and nutrition for the poor or initiating the composting at Marywood, Sister Jean saw what was needed and took action to make it happen – quietly and effectively.
"She has taught me what a heart of a contemplative is all about," recalled one friend, "it is to have the world always in mind, to have compassion with those on the margins, and to be one with them." Sister Jean lived Micah's words to walk humbly and simply, to act justly and love tenderly.
"Going on mission is something I like doing. Another language, culture, people, place.
It has nourished my soul. It gives me another glimpse of God."
Sr. Jean Reimer, 2004