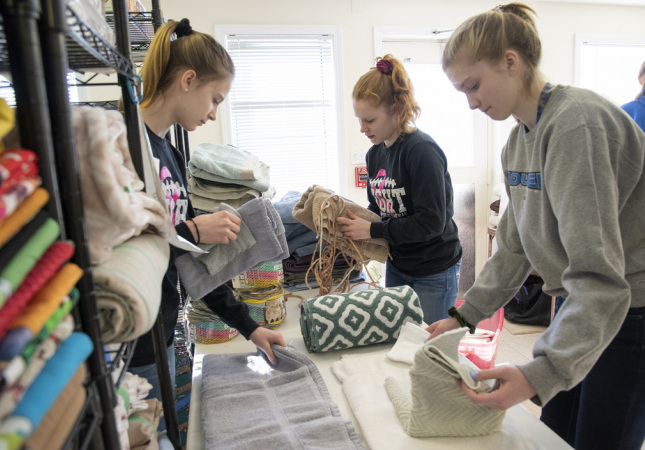 SAGINAW- Despite freezing temperatures which forced the closing of schools, a group of students from Nouvel Catholic Central High School spent the morning volunteering for the Mustard Seed Shelter, a ministry based in Saginaw that helps homeless women and their children.
The morning began with a reflection about poverty and homelessness in the local community. Afterwards, students worked hard to organize the storage facility where donations are kept.
"We're really excited to have these kids here today," said Amy Bartels Roe, director of the Mustard Seed Shelter. "I really hope they go home tonight and pray for the folks in our community who are struggling and really make it a part of their lives to be in service to those in our community."
This event and many others are part of Catholic Schools Week, a week-long, national observance which highlights the many contributions of Catholic schools to the Church and greater community. Each year, service projects, special Masses and fun school activities take place as a part of the week.