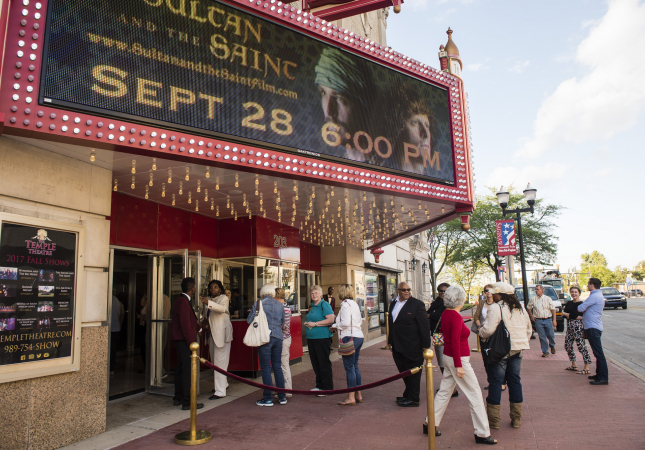 You are invited to attend the movie premiere of The Sultan and the Saint in Saginaw!
DATE: Thursday, Sept. 28, 2017, at 6 p.m.
LOCATION: Temple Theatre, 203 N. Washington Ave., Saginaw
Tickets are $4 each and may be purchased at Temple Theatre box office or online here. Online purchases will be charged a $3 convenience fee and a $1 handling fee by AXS, an online ticketing company. In order to complete the order form, you'll need to change the number of tickets from zero to the number of tickets you desire. 
About the Film
The legacy of Saint Francis of Assisi and the Sultan of Egypt is one of the great, lost stories from history. A true tale of long ago East-West conflict, it speaks with urgency to our present. Two men of faith, one an itinerant Christian preacher and the other a ruler of a Muslim empire, defied a century of war, distrust, and insidious propaganda to forge mutual respect and common ground for peace.
Presented by:
The Raana Akbar Memorial Lecture Series, The Catholic Diocese of Saginaw, Saginaw Valley State University and Unity Productions Foundation.
More information on the film and program will be posted here at a later time.