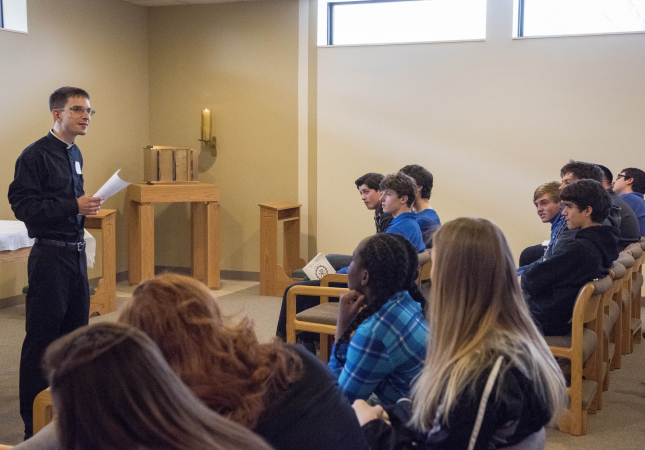 SAGINAW— On Friday, March 17, sophomores from the diocese's three Catholic high schools— Nouvel Catholic Central, All Saints Central and Sacred Heart Academy— visited the Center for Ministry in Saginaw for the annual Vocations Day.
The Vocations Office of the Diocese of Saginaw hosts the event to help teens learn more about what a vocation to priesthood, religious life, generous single life and holy matrimony is about, and how to begin a path of listening for God's call. Youth heard presentations from diocesan priests and seminarians, religious sisters, a single man and a married couple about discovering and living out their individual vocations. In the morning, Bishop Cistone joined the youth for Mass. The event wrapped up with an interactive quiz, in which teens could participate using their cell phones.
To learn more about the Office of Vocations, please click here.