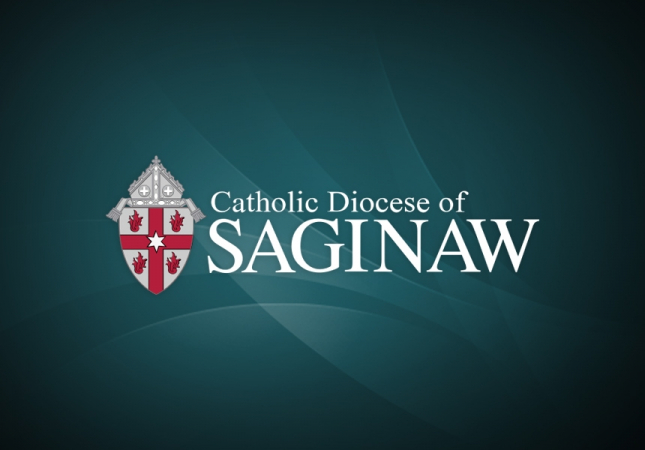 To the Faithful of the Diocese of Saginaw
Message from Bishop Joseph Cistone
Read at Masses the weekend of September 22-23, 2018
My Dear Brothers and Sisters in Christ,
As many of you have learned by now, the Michigan Department of the Attorney General has announced an investigation into the Catholic Church in Michigan. The office is investigating sexual abuse of minors by clergy, as well as the handling of those cases by bishops and others in authority, dating back to 1950.
The Diocese welcomes this investigation and pledges its full cooperation. As we shared on the diocesan website, Friday:
The Diocese of Saginaw stands ready to fully cooperate with the Michigan Attorney General's investigation of the seven Catholic dioceses in Michigan. While the Diocese is confident the policies and procedures it has put in place and carefully followed for over 15 years are effective, it welcomes the opportunity to work with law enforcement authorities to determine if there is more it can do to protect children.
Without doubt, these have been very devastating and humbling days for us as a Diocese and the Church universally. Our prayers are ceaseless for all those who have been victims of abuse by priests and Church personnel. I know from letters I have received that the grief is so deep that no words are adequate. I weep with you and for you.
Prayers and Support
I pledge my prayers and support to all of you. Along with your priests and parish leaders, I walk beside you in your suffering. In my heart, I know that God is with us and will see us through.
Be assured of my unwavering care and concern. I am deeply sorry for the failures in our Church's leadership, which have caused you both shame and sorrow. I support actions being taken by the United States Conference of Catholic Bishops to hold bishops to greater accountability.
As I have shared before, though our trust is shaken, our Faith must remain strong. We must never lose trust in the Lord or His Church. The current purification is truly the work of the Spirit and we must set our minds and hearts on this truth.
Sincerely yours in Christ,
Bishop Joseph Cistone