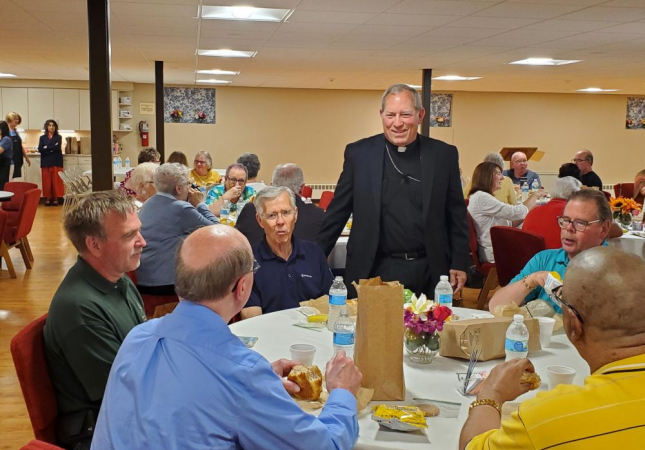 Prayer and the Sacrament of Penance are important parts of a loving relationship with the Lord. As disciples of the Lord, we are called to evangelize. Bishop Gruss discussed the importance of all three during his most recent First Friday presentation. 
On Friday, June 3, local faithful gathered with Bishop Gruss at the Cathedral of Mary of the Assumption in Saginaw for the monthly First Friday gathering. The day began with Mass and was followed by lunch and an informal talk. 

Rather than a particular teaching, Bishop Gruss opened the floor to questions. Many questions were asked and several topics covered. One of the first questions was about prayer. 
Prayer and silence
"The Lord speaks loudest to us in silence," said Bishop Gruss. He then mentioned how we can be tempted to spend hours watching television and listening to the radio, while neglecting time for silence and prayer before the Lord.
Bishop Gruss also talked about how love should be our motivation for prayer.
"We should pray not out of obligation, but because we love the Lord," Bishop Gruss said.   
"I liked how Bishop Gruss talked about how prayer is about talking with the one you love," said Amy Beckman, a parishioner of Mary of the Immaculate Conception Parish in St. Charles. Beckman also found it beneficial to listen to the questions and concerns of others in the room.   
"It's helpful to know that others struggle with some of the things I struggle with," Beckman said.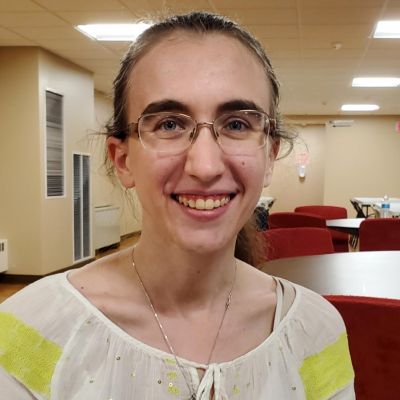 Invitations and evangelization
Hector Espinola, a parishioner of Nativity of the Lord, Alma, asked Bishop Gruss what parishioners should be doing.
Bishop Gruss replied by stressing the importance of inviting people back to Church. 
"The Evil One doesn't want us to evangelize," Bishop Gruss said. He wants those who left the Church to stay gone." 
Bishop Gruss shared how one survey found that across denominations, approximately 80 percent of people would return to Church if they were invited.    
"We have been baptized and confirmed to evangelize," said Bishop Gruss. 
Finally, Bishop Gruss reiterated the importance of the Sacrament of Penance. He talked about how the Evil One hates confession more than anything because it causes the Devil to lose his grip on souls.  
"The Sacrament of Penance, like all Sacraments, is a personal encounter with Jesus. We have nothing to fear," Bishop Gruss said.  
Bishop Gruss also shared how the Sacrament of Penance can heal our disordered interior attitudes or dispositions that lead to sin, allowing us to grow in holiness.  
As many of those who regularly attend First Friday can attest, gathering with Bishop Gruss and fellow Catholics each month can be helpful in growing in holiness.
"First Friday's have been a gentle reminder of how I should live my life as a Christian and a Catholic," Amy Beckman said. "It's like a day I can devote to growing in my faith. "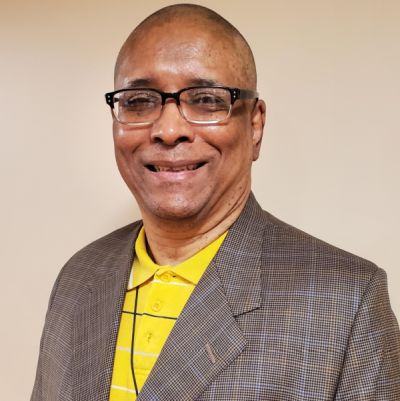 Full video of Bishop Gruss' talk at the Cathedral on Friday, June 3
Bishop Gruss' Homily during First Friday Mass 
Bishop Gruss discussed what it means to practice heroic love. He encouraged everyone at Mass that heroic love could be practiced through acts of forgiveness, courage and more.