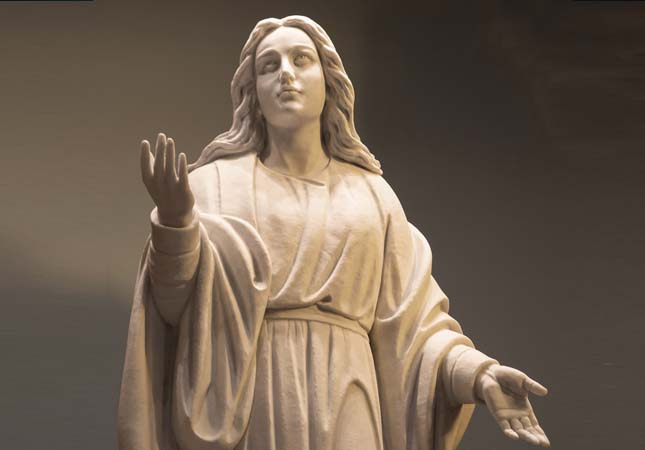 On Friday, May 1, the U.S. bishops will join the Canadian Conference of Catholic Bishops in renewing the consecrations of the two nations to the care of our Blessed Mother. Bishop Gruss will lead a liturgy with the prayer of re-consecration at the Cathedral of Mary of the Assumption in Saginaw.

Through a collective dedication or entrustment of a nation to Mary, an act of consecration is meant to be a reminder to the faithful of the Blessed Mother's witness to the Gospel and to ask for her effective intercession before her Son on behalf of those in need.
WHEN: Friday, May 1 at 3 p.m.
How to Watch
Watch on our website, our YouTube page or our Facebook page. You can also watch on any Smart T.V. by searching for our YouTube page on your Smart TV or streaming device such as Roku, Amazon Fire Stick, Chromecast, AppleTV, or other device.
Get worship aid in English Get worship aid in Spanish