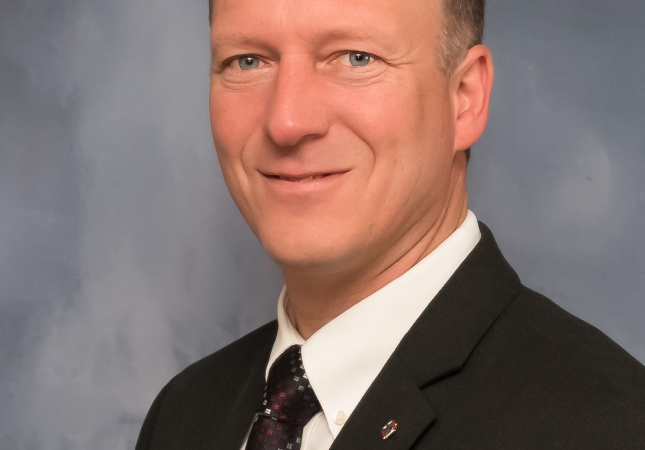 Barry Borsenik, a parishioner of Ss. Francis and Clare Parish, in Birch Run, has been elected as State Advocate for the Michigan State Board of Officers of the Knights of Columbus. This is the first time in nearly 20 years that a Knight from the Diocese of Saginaw has been elected to the State Board.  
"I congratulate Barry and thank him for his generosity in serving," said the Most Rev. Joseph R. Cistone, Bishop of Saginaw. "It's a great honor for the Diocese of Saginaw that Barry was elected. The Knights of Columbus are inspired to continue the mission and ministry of Jesus Christ in our parishes and Councils' endeavors. I am grateful to my brother Knights for their countless contributions to the Diocese of Saginaw."
"As a member of the State Board of Michigan Knights of Columbus it will be my pleasure to serve my brother knights in the Saginaw Diocese and the entire Michigan jurisdiction," said Barry Borsenik. "Our councils can and do provide great opportunities to get men and their families more actively involved in the practice of their Faith and participation in parish life."
Mr. Borsenik will begin his new responsibilities to the Order on July 1, 2018. The primary responsibility of the State Advocate is to ensure that the State Board and all Knights of Columbus Councils are in compliance with the rules and regulations of the Order.