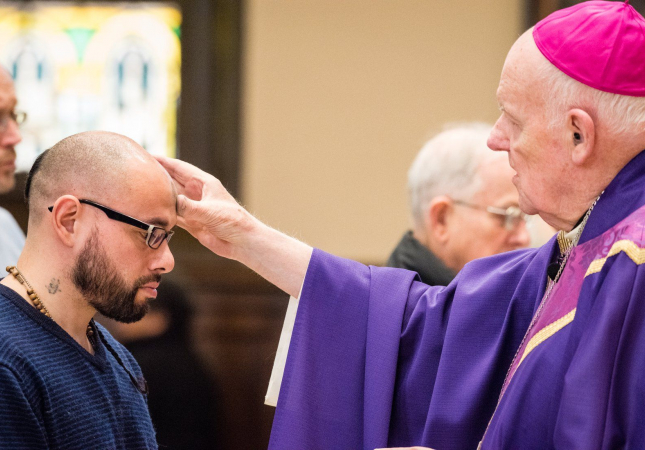 More photos may be viewed here
SAGINAW- Faithful gathered today for Ash Wednesday Mass at the Cathedral of Mary of the Assumption in Saginaw. The Most Rev. Walter A. Hurley, Apostolic Administrator for the diocese, celebrated the Mass along with Father Bill Rutkowski, Rector of the Cathedral and Vicar General for the Diocese. 
During the Mass, Bishop Hurley blessed the ashes and sprinkled them with holy water before the faithful came forward to receive the ashes on their foreheads as a sign of repentance and mortality. Ash Wednesday is the first day of Lent, the penitential season of preparation for the resurrection of Jesus Christ on Easter Sunday.
View helpful
Lenten resources here
.