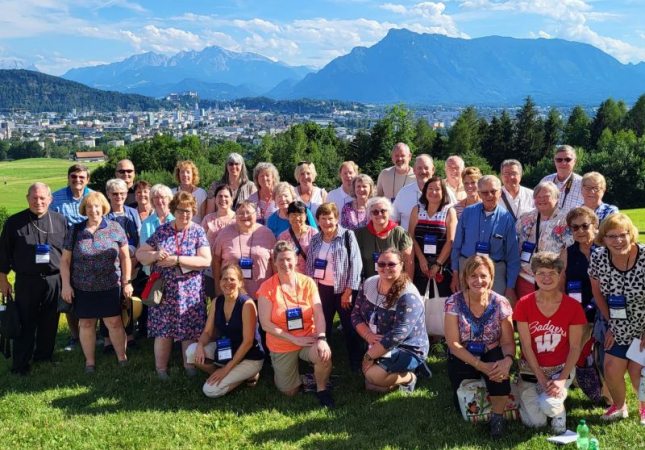 Photo: Pilgrims pose for a photo near Salzburg, Austria on June 26, 2022.
Bishop Robert Gruss is leading a diocesan pilgrimage in Germany and Austria right now (June 22 to July 1). A highlight of the journey was the Passion Play in Oberammergau, Germany. Every ten years, the village of Oberammergau fulfills a 400-year old promise to God to put on the Passion Play every decade in thanksgiving for sparing their lives during an outbreak of the plague.
The pilgrims are visiting many religious sites, including shrines and churches, and Bishop Gruss is celebrating Mass for the group each day.
Please continue to pray for our pilgrims.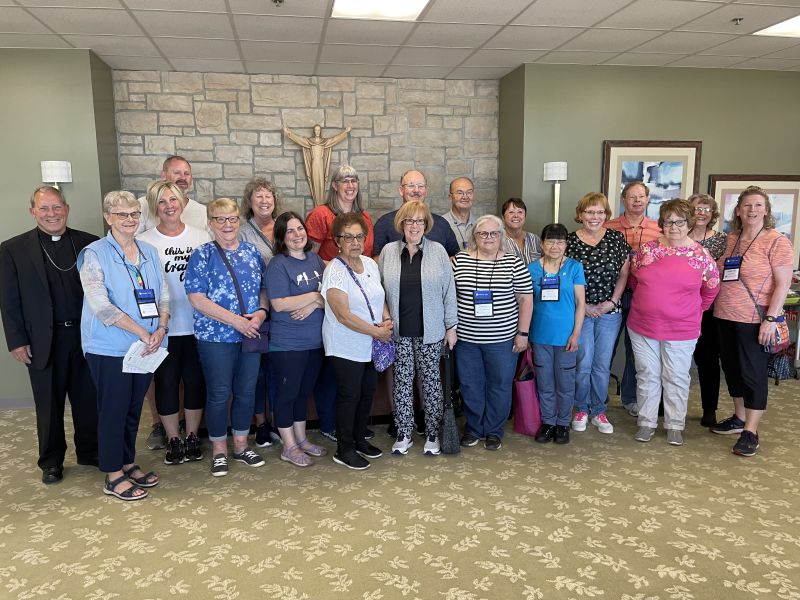 Below are photos from the Passion Play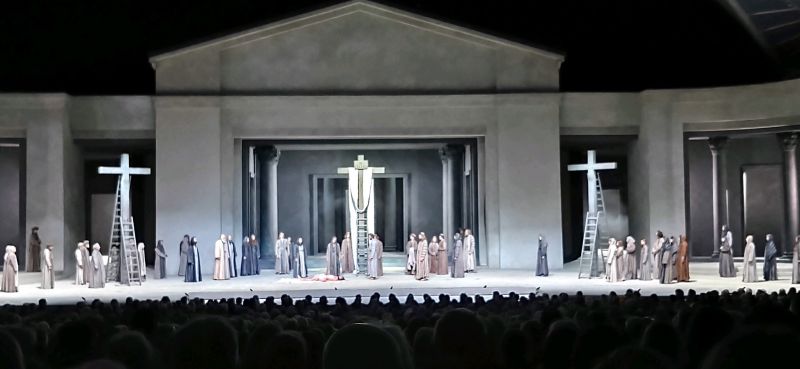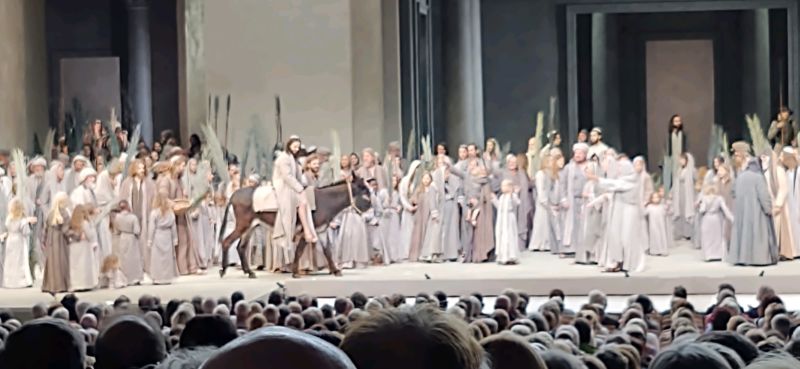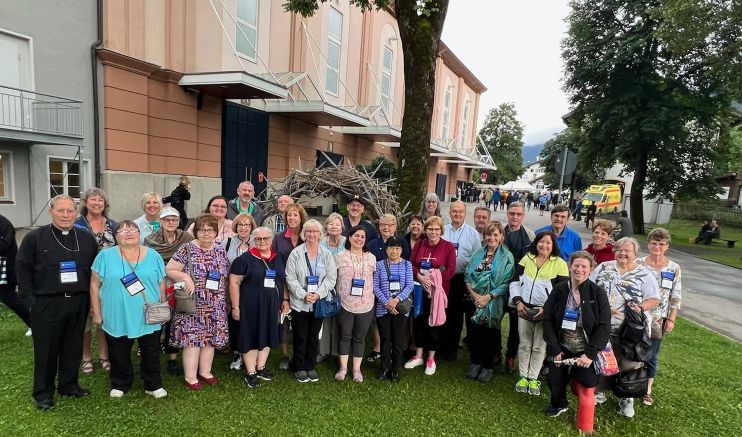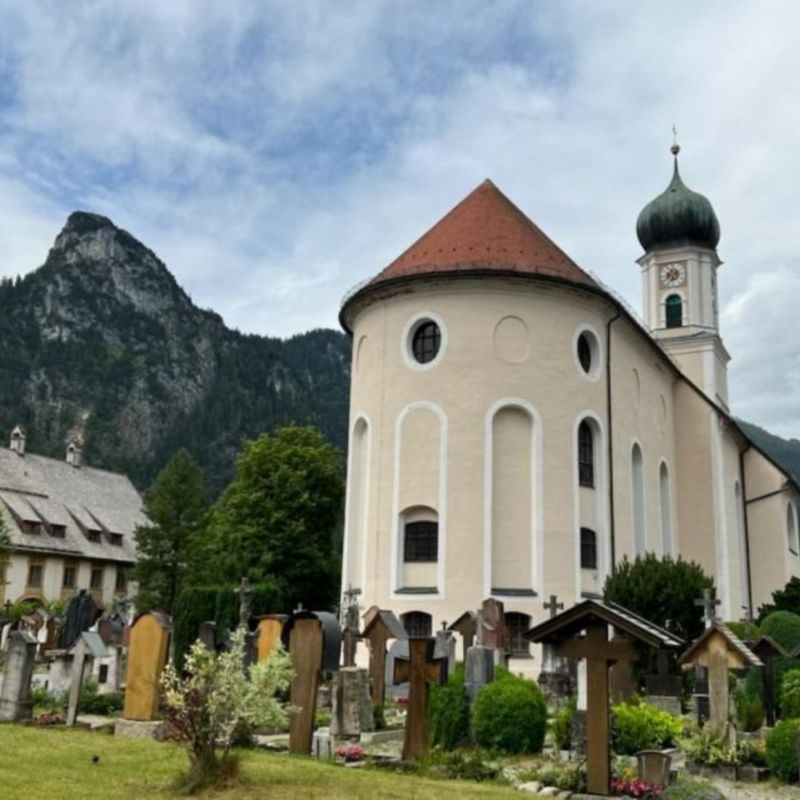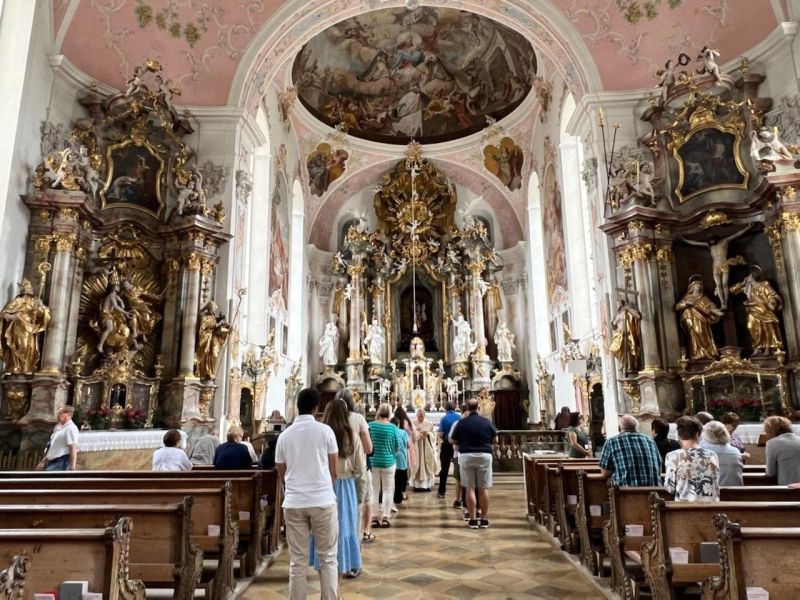 Ruth talks about the Passion Play and her pilgrimage experience
Mary shares thoughts on the pilgrimage and Passion Play
Karen (below) shares about the group's first liturgy in Germany
On June 25, pilgrims (below) sing "Do-Re-Mi" from the movie "The Sound of Music" at the same park where the song was filmed in Salzburg, Austria.
Pilgrims (below) sing in the Silent Night chapel in Salzburg, Austria on June 26, 2022.
From the Silent Night Wikipedia page:
The Silent Night Chapel (German: Stille-Nacht-Kapelle) is located in the town of Oberndorf bei Salzburg in the Austrian province of Salzburg, and is a monument to the Christmas carol "Silent Night", its lyricist Joseph Mohr, and its composer Franz Xaver Gruber. The chapel stands on the site of the former St. Nicholas Church, where on December 24, 1818, the Christmas carol was performed for the first time.