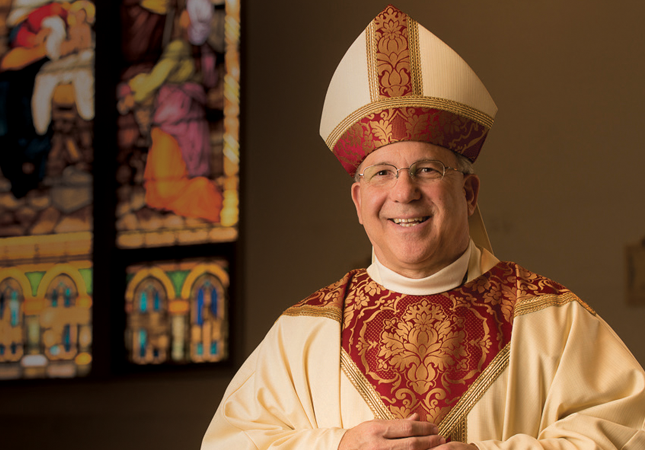 Bishop Walter A. Hurley, Apostolic Administrator of Saginaw, received a letter from Christophe Pierre, Apostolic Nuncio to the United States, expressing the condolences of Pope Francis upon hearing of the death of the Most Reverend Joseph Cistone.
The letter included a message from the Vatican Secretary of State Cardinal Pietro Parolin:
The Holy Father was saddened to learn of the untimely death of Bishop Joseph Robert Cistone, and he sends heartfelt condolences to all the clergy, religious and lay faithful of the Diocese of Saginaw. In commending his soul to the merciful love of God our Father, His Holiness joins in your prayer of thanksgiving for Bishop Cistone's years of devoted pastoral service to the Church in Saginaw. To all present at the Mass of Christian Burial and who mourn the late Bishop's passing, Pope Francis cordially imparts his Apostolic Blessing as a pledge and consolation in our Lord Jesus Christ. 
The full letter may be read here.