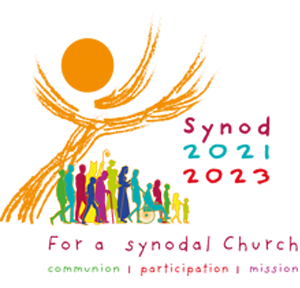 Pope Francis celebrated Mass at the Basilica of St. Peter on Sunday for the solemn opening of the Synod of Bishops, which will take place in three stages over the next two years.
Since 1967, the Catholic Church has regularly convoked a Synod of Bishops. This is a time when bishops from all over the world gather in Rome to "journey together" and discuss issues of theological or pastoral significance in the life of the Church.
In the months ahead, in view of the XVI Ordinary General Assembly of the Synod of Bishops in October 2023, Pope Francis has invited all Catholics from around the world to come together to reflect on their experiences and share input on how the Church can best fulfill her mission in these current times.
The Synod is not about changing Church teaching but about reading the signs of the times and listening to what the Holy Spirit is speaking into the hearts of Church leaders and the faithful. The theme is: "For a Synodal Church: Communion, Participation, and Mission."
"This Synod will focus on how the Church can better serve the world," said Bishop Robert Gruss.
All dioceses are encouraged to offer an opening Mass. Bishop Robert Gruss invites you to join him, clergy and members of religious communities for the Opening Mass of the Synod on Synodality on Wednesday, October 20 at 6 p.m., at the Cathedral of Mary of the Assumption in Saginaw, or view the livestream at https://saginaw.org/cathedral-live.
Pope Francis' hope is that this will be a time of encounter, listening, discernment and response to the Holy Spirt. In his homily message to open the synod, he shared an image of walking together on the same road.  
"Let us have a good journey together," Pope Francis said. He shared his hope that we would be "pilgrims in love with the Gospel and open to the surprises of the Spirit."  
Bishop Gruss has appointed Joe Stong, Director of the Office of Stewardship and Development, and Don Buchalski, Vicariate Liaison and Coordinator of Evangelization, to oversee the diocesan synodal process. Your involvement in this process is both needed and desired. More information on how you are being asked to participate will be shared with all parishes, and here on this website, once it is available.
Please join Bishop Gruss in praying for this synodal journey.
News and Updates on the Synod on Synodality