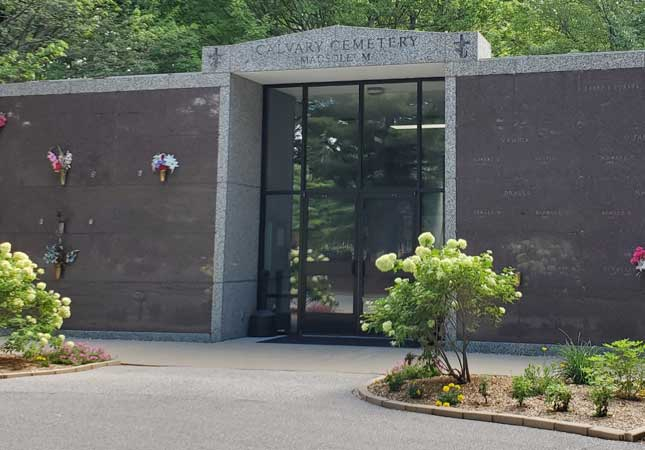 SAGINAW —On the feast of All Souls Day, Nov. 2, Bishop Robert Gruss will celebrate an All Souls Day Mass at Calvary Cemetery in Kawkawlin for 175 individuals whose cremated remains have not been claimed by family or friends. This week, as we received the cremains, we learned a little bit about those who will be laid to rest. Among the 175 individuals are 6 babies, 13 veterans and 4 married couples. In most cases, we know the name and date of death, as well as a city/township. There are a few whose names we do not know. The oldest cremains go back to 1972.
Following the Mass, the cremains will be entombed in a crypt in the mausoleum. Military Honors will be presented by the Bay County Veterans Council Honor Guard.
"The remains of all people – regardless of faith — are sacred to us," Bishop Gruss said. "It is my desire to show our love and concern for our brothers and sisters by upholding their God given dignity and providing them a final resting place where they will be remembered."
The Diocese of Saginaw's cemetery office will ensure the cremains are cared for with respect.
"We show the same respect we would if the body were here," said Diocese of Saginaw Catholic Cemeteries Director Alice Lefevre. "No one would ever put a loved one in a casket and then not bury or entomb them."
A burial in a Catholic cemetery is an expression of the Church's belief that the human body is sacred, even in death. Catholic cemeteries provide a final resting place on consecrated ground and are an extension of parish communities. They are places for prayer, reflection, hope and remembrance.
"Our Lord instructs us to bury the dead," Lefevre said. "It is a corporal work of mercy"
Bishop Gruss will celebrate Mass at Calvary Cemetery in Kawkawlin at 10 a.m. on Saturday, November 2. A committal service near the crypt will follow.
Please join Bishop Gruss in praying for all of these individuals.