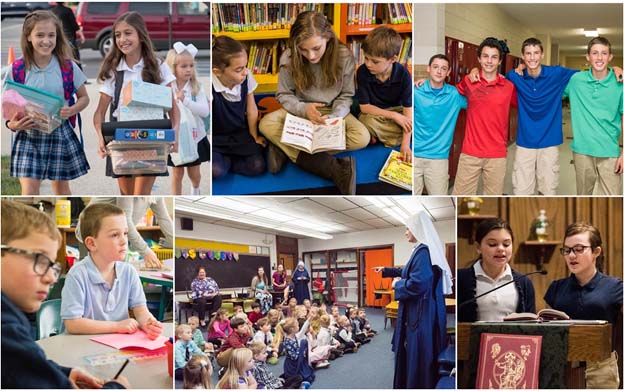 An outstanding education steeped in the Catholic faith benefits each child, family and the broader Catholic community. The dedicated teachers and staff at our Catholic schools across the diocese receive professional development backed by evaluations and accreditation. Curriculum development ensures that students receive an education that is second to none. Special efforts have been made by our teachers and staff, as well as dedicated parents, in providing a teaching environment both welcoming and safe during these uncertain times. 
By supporting Catholic Education, you are strengthening our Catholic schools and helping to make it possible for families who are seeking a faith-filled education for their children to receive one.
Please select a ministry area to support.
Our Catholic Schools Initiative

Where needed

Rural school assistance

Tuition assistance for existing students and families 
Other ways to support our ministry include planned giving, bequests and more.
Learn about how you can work with the Catholic Community Foundation of Mid-Michigan to support our ministries